On the flight back from Phnom Penh, I met a Cambodian lady who now stays in the US. Her mother and the children left Cambodia for US during the war. They thought they had lost their father in the war until more than 10 years later when they discovered him alive and had remarried. He is now a monk.
The lady visits Cambodia 2 to 4 times year, as she now owns some pieces of land, and grows some fruits in Cambodia, more as a hobby, than for a business, she said. How nice!
Based on her itinerary, I commented that she had just missed the Cambodian New Year in the middle of April. It was deliberate, though, according to her, because the celebration in the US is more interesting! Though their motherland has moved on, the Cambodian immigrants in the US are still holding on to the image of their country as they knew it when they left. They are also holding on to traditions that are probably no longer observed by those living in Cambodia. Therefore, the Cambodian New Year celebration, as it turns out, is actually more traditional and at the same time more modern (meaning parties! …being in the US) overseas among the Cambodian immigrant communities than in Cambodia itself.
Having talked so much about Cambodia, perhaps I should share a couple of video clips that I have taken.
This is a view of Bayong, one of the temples inside Angkor Thom City in Siem Reap.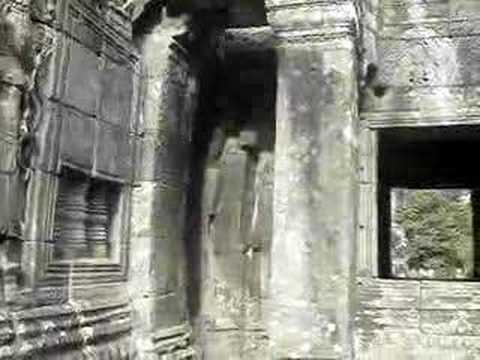 This is a tut-tut passenger's view of crossing a junction in Phnom Penh. Note the cars, tut-tuts and motorcycles criss-crossing. Drivers here are amazingly tolerant of one another!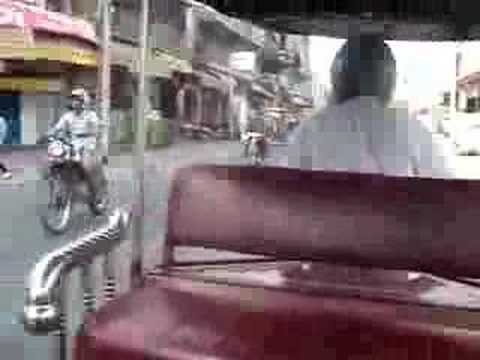 Lastly, for the music fans, one of the most popular local singers currently in Cambodia is Sukon Nisa. She has a very sweet voice indeed. I am sure you can check out more about her on the Internet, and probably download some of her songs too! While typing this, I am actually listening to her album bought from the famous Russian Market in Phnom Penh.